Strat/Assess provides a simplified and concrete business case summary in directly presentable formats:
Strat/Assess dashboard-software
Business plan management summary

Stratecution provides the following modular software:



For making the business plan

:

a template in Microsoft Office/ Word

Online

Strat/Assess

text book

"A Journey to Value Creation-From Vision to Decision" (some 550 pages) including

some 80 scoring questions

Questionnaires/Template

s

for scoring and bottom line decision making

Dashboards

in Microsoft EXCEL:



Light version

: for small and middle sized companies and students

Professional version

:

for larger companies, investment companies/funds, banks, private investors, business angels



To start:

"

Business plan pack" including a.o. business plan template or the comprehensive "Premium pack"

To write:

Strat/Assess

text book

"A Journey to Value Creation-From Vision to Decision"

To score:

Field Work Score Book including all relevant questions *)


To present and discuss results:

Dashboard

To decide:

Template for bottom-line decision making
*)questions: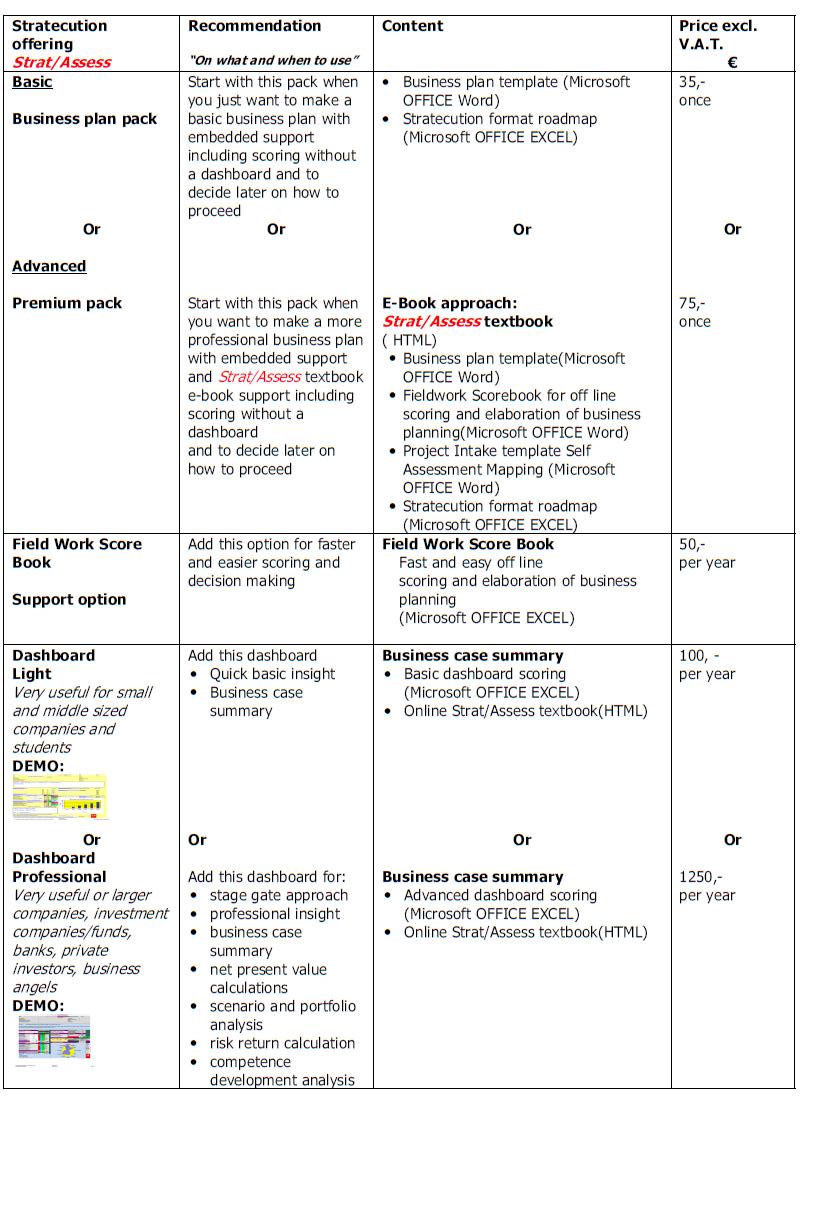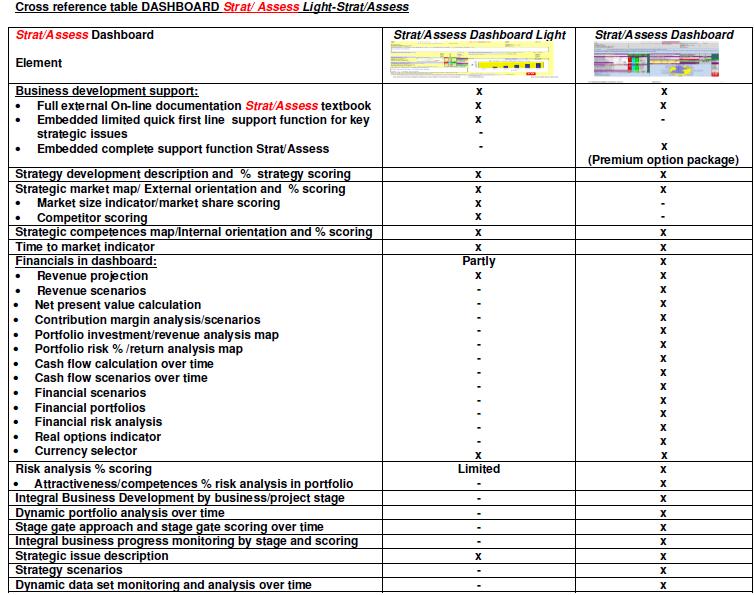 All you need for a strategic business discussion on just 1 A4 !


The Strat/Assess dashboard :
integrated strategy assessment

demonstrates

the best available strategic methodologies and strategic insights

in a unique one A4 business management summary as an entrepreneurial business risk scan.

a

DEMO

is available(off-line successfully in use for many years in a large variety of industries) and

and acts as a

portfolio assessment summary

.



Just 5 steps:
Formulate your business plan(s)

Score each chapter(self assessment)


Complete the dashboard with the chapter scores

Review and improve: have a strategic discussion

on the results

Optional: review portfolio results
PROFESSIONAL VERSION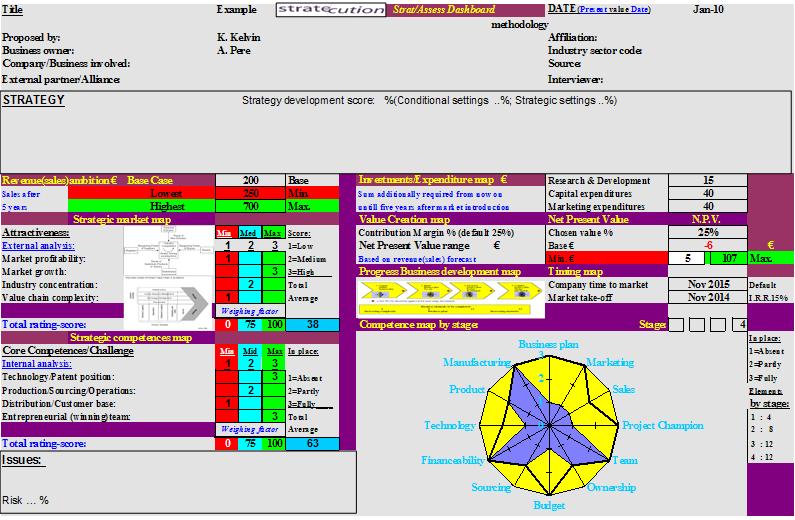 Feel free to make your own dashboard and business plan or monitor an existing business plan via the DEMO.
Strat/Assess portfolio of project/business proposals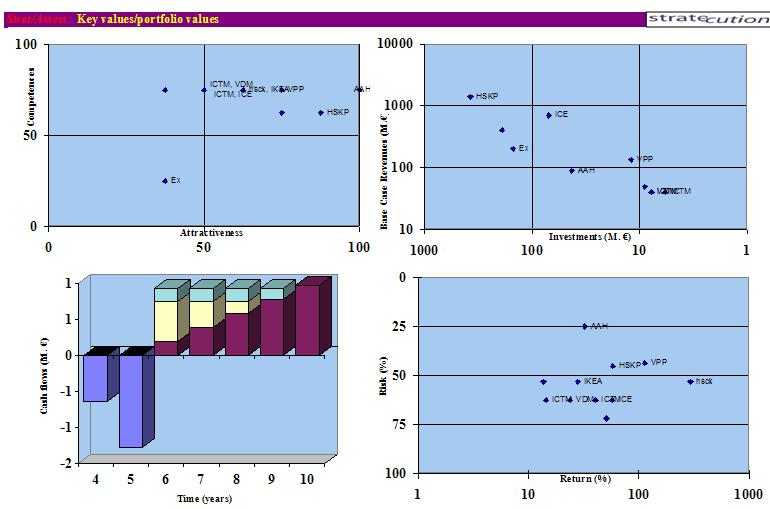 LIGHT VERSION