Your Roadmap for New Business and New Product development
(PROFESSIONAL VERSION ONLY)
Strat/Assess is a funnel innovation model, that can be used as a version of and in combination with the Robert G.Cooper Stage-Gate Model and aligns (also as a far more comprehensive alternative) with the Bell-Mason Diagnostic(adapted and improved as a next generation stage gate approach), and fits complementary very well to Strategyzer(CANVAS) and Lean Startup for:
1. Complete new business plans
2. Existing business plans

It contributes to a stretched decision making oriented approach (especially financially by stage: most stage-gate models do not include the financial dimensions and implications) with "checks and balances" leading to:

"Survival of the fittest" business cases/projects/businesses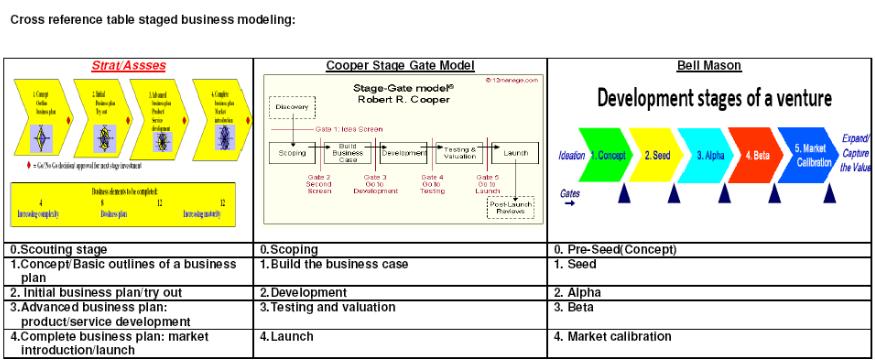 DO YOU LIKE A CHALLENGE?
ARE YOU BUSINESS WISE ADVENTUROUS AND OPEN MINDED?:
TRY THE FREE STRATECUTION BUSINESS STRESS TEST WITH THE DEMO STRAT/ASSESS and discover new aspects of your own business in a challenging journey to value creation
The Strat/Assess stages: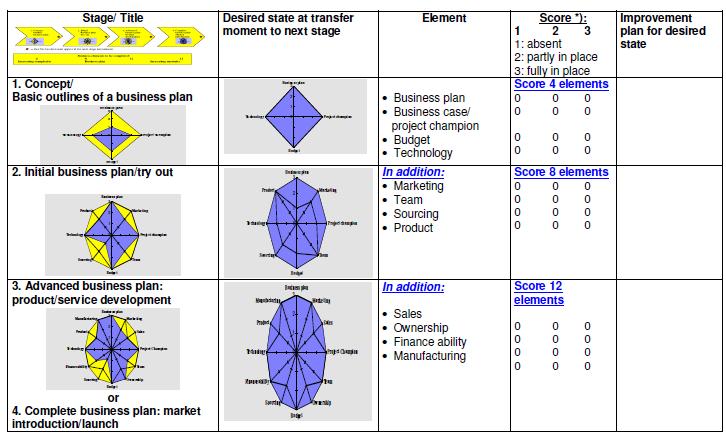 According to the underlying theory a business will fail when not all scores are at 3 level at time of market introduction(at the latest).

0. Scouting stage
Selection of new business cases/projects to be elaborated in the next stages
------------------------------------------------------------------------
1. Concept/Basic outlines of a business plan
Feasibility study of the product/service offering and the customer value proposition
2. Initial business plan/tryout
Prototype product/service offering
3. Advanced business plan: product/service development
Completing and detailing the product/service offering specification

Final testing, control and validation
4. Complete business plan: market introduction/launch
Market introduction/launch preparation

These stages are compatible with similar models: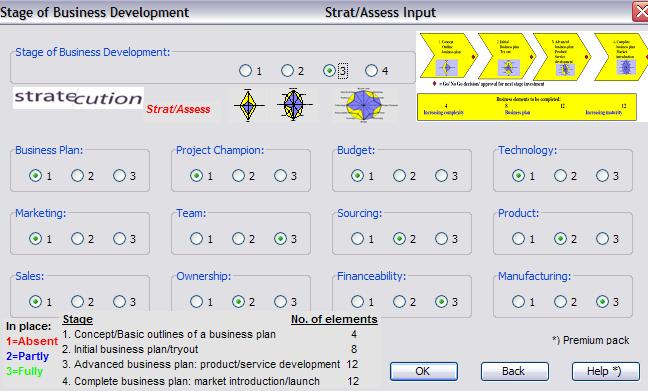 Integral Business Development by business/project stage
1. Self assessment tool at the end of each stage
2. Leads to improvement plans aiming for the desired state
3. Identification of missing and unsufficient elements
4. Measurement of the maturity of the business plan: